Welcome to the Onshape forum! Ask questions and join in the discussions about everything Onshape.
First time visiting? Here are some places to start:
Looking for a certain topic? Check out the categories filter or use Search (upper right).
Need support? Ask a question to our Community Support category.
Please submit support tickets for bugs but you can request improvements in the Product Feedback category.
Be respectful, on topic and if you see a problem, Flag it.
If you would like to contact our Community Manager personally, feel free to send a private message or an email.

Center of Gravity Calculated with Featurescript
philipp_wehr
Member
Posts: 8
EDU
Hi Guys, 
I am trying to calculate the Center of Gravity (COG) of a 2D man (Picture). 
I worked with Solidworks Api and could figure everything out with the Macro Recorder. Sadly this feautre doesnt exist in Onshape and there are not a lot of Tutorials for Onshape. 
What i want to do in Feature Script is to calculate for all 3 Konfigurations the overall COG. Therefore I need the X and Y Coordinates of the COG  (Yellow Points) of each body segement.
Then I want to calculate with FeatureScript the overall COG. I have all the masses of the different Body Segments in the different Konfiguration Sizes. 
My question would be now: 
-How can I get all the X and Y Dimensions for the different Body Segments( Points) and how can I use this values further on to use them in a formula. 
-How Can I create different Points for the different Configurations. 
-Whats the best way to implement the different Mass Values for the different Configurations into Featurescript
I am thankful for every help, 
Greetings from Germany Philipp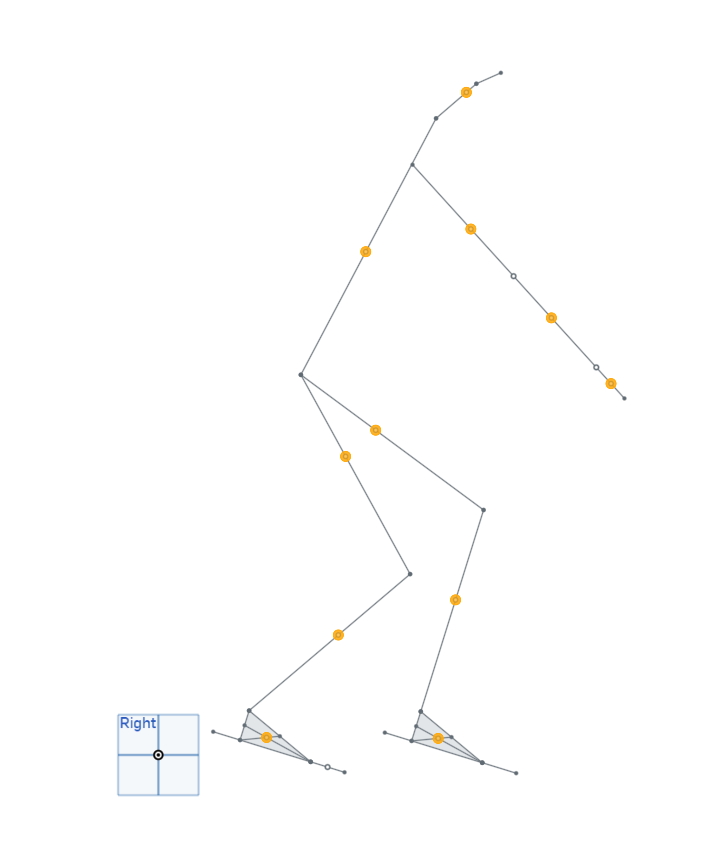 Tagged: