Welcome to the Onshape forum! Ask questions and join in the discussions about everything Onshape.
First time visiting? Here are some places to start:
Looking for a certain topic? Check out the categories filter or use Search (upper right).
Need support? Ask a question to our Community Support category.
Please submit support tickets for bugs but you can request improvements in the Product Feedback category.
Be respectful, on topic and if you see a problem, Flag it.
If you would like to contact our Community Manager personally, feel free to send a private message or an email.

Boat hull loft symmetry problems again
WaldPinkler
Member
Posts: 25
EDU
I feel like I keep running into quirks. I can't get this boat hull to loft + shell symmetrically.
I hope I'm sharing the model here correctly: 
https://cad.onshape.com/documents/111831e267f05831d19affa5/w/ee585eb42ce339129c741233/e/9ff688a4c6082a249b529902?renderMode=0&uiState=637be2b7566201297846e4cc
The first image is after I shell the hull loft. The inner surface becomes off center. I've double checked my sketch symmetry. This loft is from side to side of a boat. I've tried the loft from the opposite direction (top to bottom) but the underside hull join is too angular.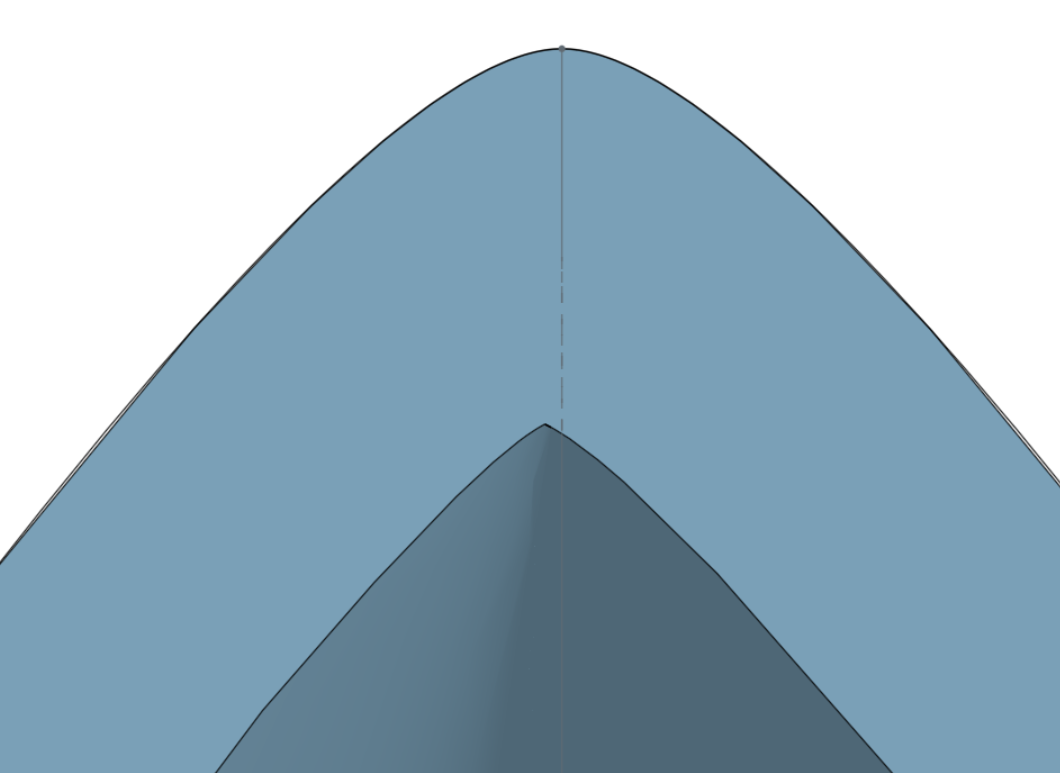 Here is using thicken.