Welcome to the Onshape forum! Ask questions and join in the discussions about everything Onshape.
First time visiting? Here are some places to start:
Looking for a certain topic? Check out the categories filter or use Search (upper right).
Need support? Ask a question to our Community Support category.
Please submit support tickets for bugs but you can request improvements in the Product Feedback category.
Be respectful, on topic and if you see a problem, Flag it.
If you would like to contact our Community Manager personally, feel free to send a private message or an email.

Not able to find mid point
hank_debey
Member
Posts: 31
✭
There is something I am missing in the "
Understanding Curves
" tutorial. In the tutorial, 
https://learn.onshape.com/learn/course/understanding-curves/sketch-splines/exercise-tracing-a-sketch-picture?page=2
, at Step 2, it instructs to "Add a midpoint contraint between the top construction line and the Origin".
So far I have not been able to find the midpoint of the top construction line. This is a link to a YouTube video showing my efforts.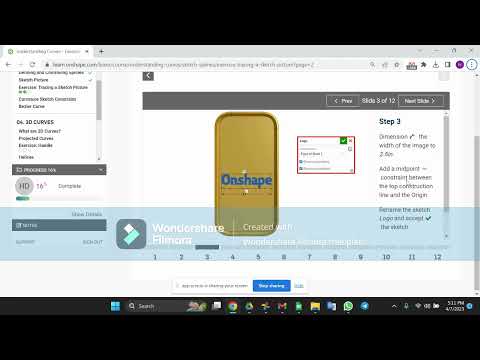 https://www.youtube.com/watch?v=LyH5AagPRIE
Can someone help me out to learn how to find the midpoint of the image rectangle?