Welcome to the Onshape forum! Ask questions and join in the discussions about everything Onshape.
First time visiting? Here are some places to start:
Looking for a certain topic? Check out the categories filter or use Search (upper right).
Need support? Ask a question to our Community Support category.
Please submit support tickets for bugs but you can request improvements in the Product Feedback category.
Be respectful, on topic and if you see a problem, Flag it.
If you would like to contact our Community Manager personally, feel free to send a private message or an email.

Inside my STEM classroom, Christmas tree and onShape :)
daniel_chow
Member
Posts: 108
✭✭✭
Season Greetings everyone! 
Just wanted to share with you what we have been doing inside of my secondary school classroom "STEM" (science, technology, engineering, math) classroom. We made a bumpin' Christmas Tree that bumps to the beat of music. We used an Arduino microcontroller with a KY-37 audio sensor. We also used 6 strips of LED lights around a tree and controlled them using a set of relays. The lights bump to the level and beat of the music.
The cool part is that my students have been learning the fundamentals of CAD using onShape. They have been designing Christmas ornaments and then producing them on our 3D printer. Some of them build two and even three piece models. They learned to design around the limitations of the 3D printer. Here are some pics: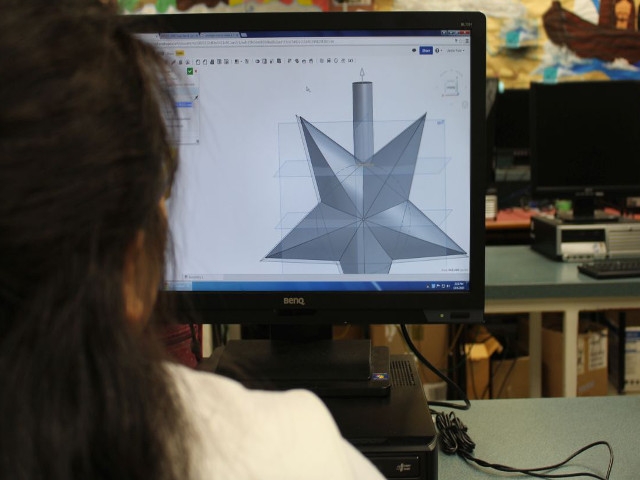 Merry Christmas! onShape rocks!