Welcome to the Onshape forum! Ask questions and join in the discussions about everything Onshape.
First time visiting? Here are some places to start:
Looking for a certain topic? Check out the categories filter or use Search (upper right).
Need support? Ask a question to our Community Support category.
Please submit support tickets for bugs but you can request improvements in the Product Feedback category.
Be respectful, on topic and if you see a problem, Flag it.
If you would like to contact our Community Manager personally, feel free to send a private message or an email.

How to Planar mate two parts with a precise offset?
ts_sklett
Member
Posts: 9
PRO
I am in the early stages of drawing one of our machines (reverse engineering). I have added some parts to an assembly and would like to mate them together (part 1 and part 2). I think a planar mate connector is appropriate, but I don't understand how the offsets are controlled. I created my mate and the edges snapped to the same location (expected). I then noticed when I hovered over the area a new icon (new to me) appeared, here it is: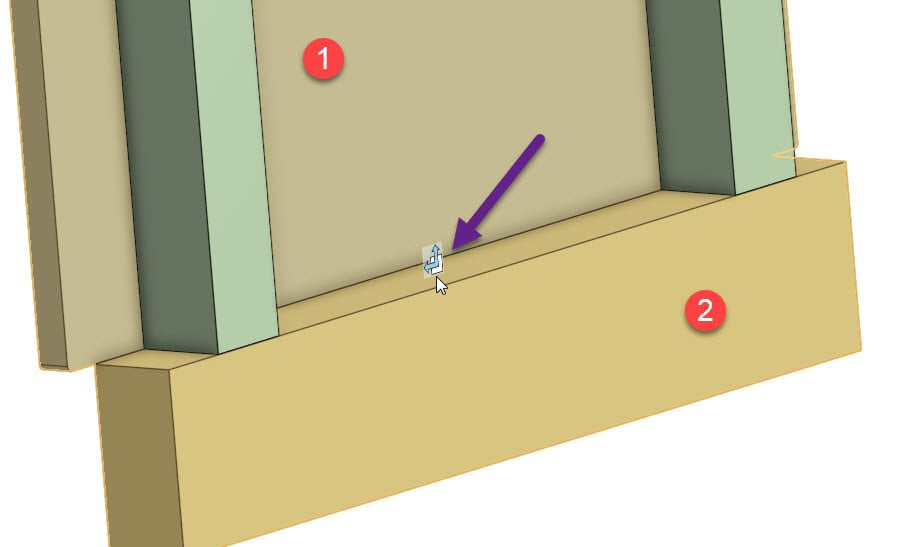 Using the triad I moved part 1 upwards. I then noticed there was a new "dimension" displayed and while it's awesome because it seems to be just what I want, I have no idea *what* it is and how to manage it. Here is the magic dimension I'm referring to:
I pulled up the properties on the mate connector and I don't see a maximum or minimum has been set, so I really don't get what that -4 dimension is. 
Can anyone shed some light on this for me?
Tagged: