Welcome to the Onshape forum! Ask questions and join in the discussions about everything Onshape.
First time visiting? Here are some places to start:
Looking for a certain topic? Check out the categories filter or use Search (upper right).
Need support? Ask a question to our Community Support category.
Please submit support tickets for bugs but you can request improvements in the Product Feedback category.
Be respectful, on topic and if you see a problem, Flag it.
If you would like to contact our Community Manager personally, feel free to send a private message or an email.

Thanks OnShape!
bruce_lortz
Member
Posts: 4
✭✭
So, I finally finished my LED Zeppelin. Granted, this is a post to pat myself on the back, but I imagine the punsters here would appreciate it.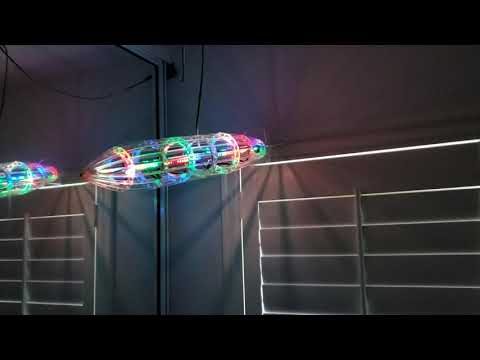 I made the model a long time ago. 
https://cad.onshape.com/documents/61c1396b75741391dfadda6b/w/cc491a1c4a773294eeb12e52/e/2daf17cdb433d0811839584e
A lot of problems with the design. The "notches" for the struts caused a lot of breaks. The shape is a little too pointy for a Zeppelin. Getting the struts to line up properly was a real pain. The shapes are not really laid out efficiently for cutting. etc, etc.