Welcome to the Onshape forum! Ask questions and join in the discussions about everything Onshape.
First time visiting? Here are some places to start:
Looking for a certain topic? Check out the categories filter or use Search (upper right).
Need support? Ask a question to our Community Support category.
Please submit support tickets for bugs but you can request improvements in the Product Feedback category.
Be respectful, on topic and if you see a problem, Flag it.
If you would like to contact our Community Manager personally, feel free to send a private message or an email.

Scaling
steve_shubin
Member
Posts: 391
✭✭✭
SCALING ——
In another discussion, Neil mentioned that he hadn't seen this before, so I thought, maybe some other people would be interested

IF YOU NEED TO SCALE A SKETCH, THIS METHOD MIGHT WORK FOR YOU —

So when you place your first dimension in a sketch, the whole sketch can scale up or down. But after placing that first dimension, it's another story. You could make it so the whole sketch scales up or down by only changing one variable, or you may use some other method to quickly scale up or down a sketch. But if you didn't take the time to set up your sketch to do so, then here is a relatively easy way to scale a sketch after the fact, so to speak — that is, after you have placed a number of dimensions within the sketch that you now want to change
HERE'S HOW ——
1. Either copy the document, or make a new branch within that document
2. Go into the edit mode for the sketch you want to change, and delete all the dimensions
3. Delete any fix constraints
4. Apply a new dimension to something within the sketch
@NeilCooke did contribute on this. After he saw the GIF and read my instructions, he saId — if it works when copying a document, then it should work when branching or merging. I tried it on a branch and sure enough, it worked. So thanks to Neil for that !!
Any feedback or comments or suggestions would be welcome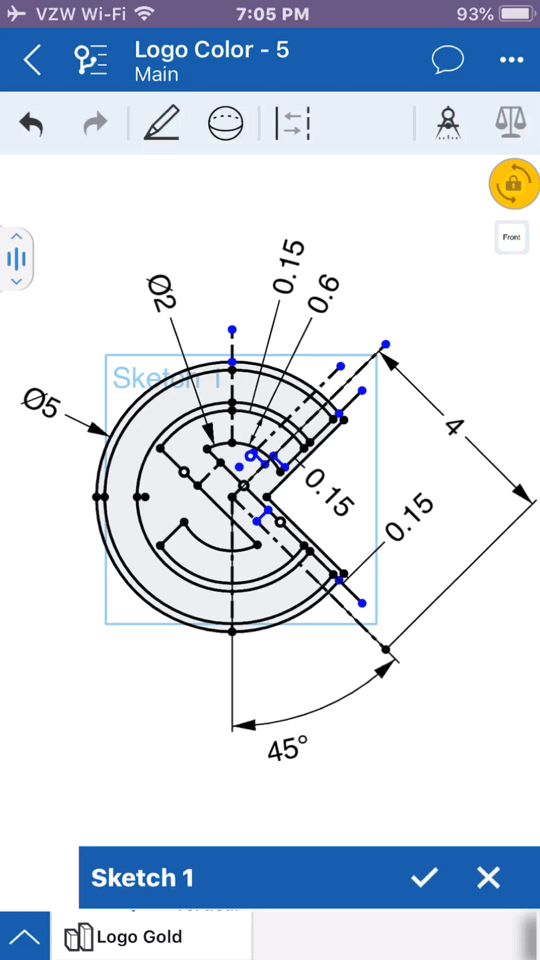 Tagged: