Welcome to the Onshape forum! Ask questions and join in the discussions about everything Onshape.
First time visiting? Here are some places to start:
Looking for a certain topic? Check out the categories filter or use Search (upper right).
Need support? Ask a question to our Community Support category.
Please submit support tickets for bugs but you can request improvements in the Product Feedback category.
Be respectful, on topic and if you see a problem, Flag it.
If you would like to contact our Community Manager personally, feel free to send a private message or an email.

Cannot Boolean Union three parts
gauthier_östervall
Member
Posts: 94
✭✭
I have three parts which I can't seem to be able to union. Two of these (Finger 5a and Finger 5b) do not intersect, and I have created a third (an extrude of a face of Finger 5a) in order to fill in the gap.
Any pair from these three can be joined.
But the three of them? "Failed to return a valid part"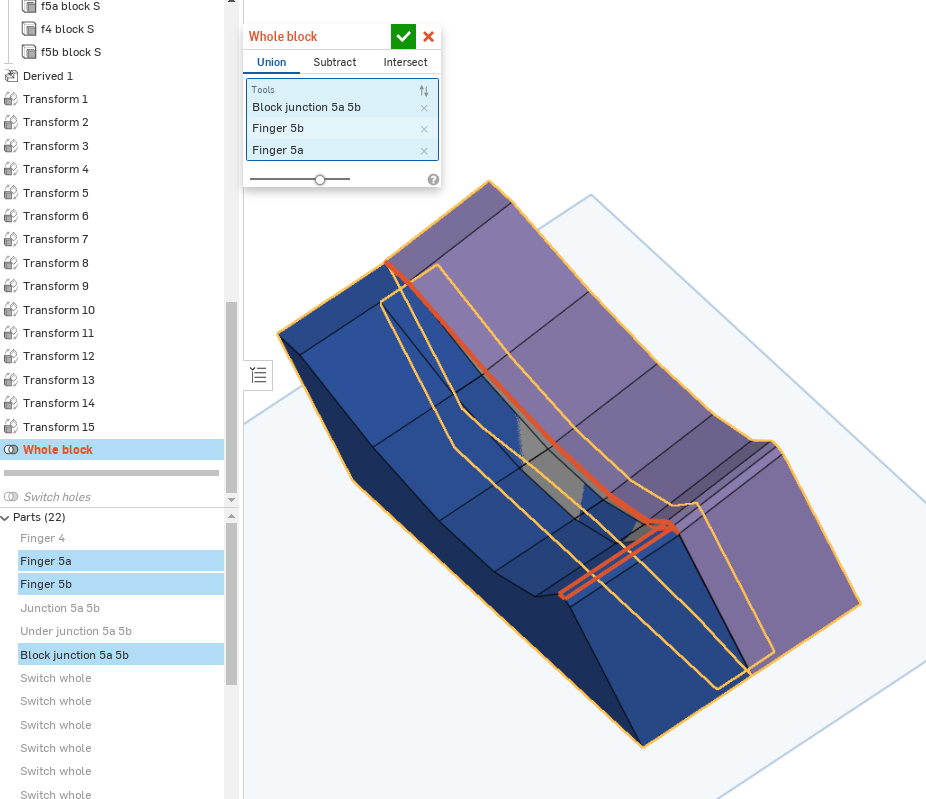 I don't get why the red edges would be a problem.
Here
is the document. The boolean is the last "Rolled until".
Any clue?