Welcome to the Onshape forum! Ask questions and join in the discussions about everything Onshape.
First time visiting? Here are some places to start:
Looking for a certain topic? Check out the categories filter or use Search (upper right).
Need support? Ask a question to our Community Support category.
Please submit support tickets for bugs but you can request improvements in the Product Feedback category.
Be respectful, on topic and if you see a problem, Flag it.
If you would like to contact our Community Manager personally, feel free to send a private message or an email.

Can I download an entire folder( which I have been shared with) from a team ?
luca_victor
Member
Posts: 3
EDU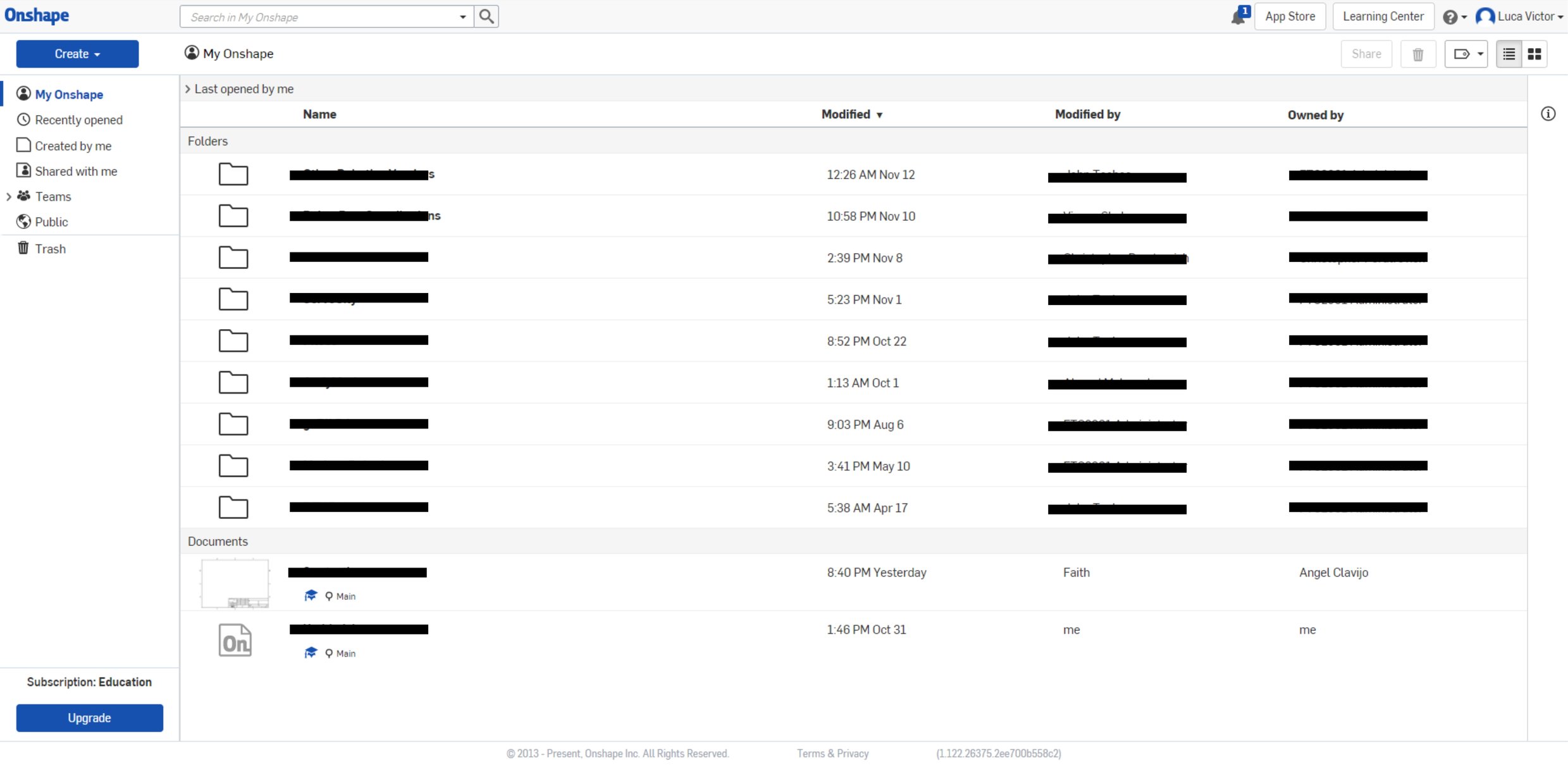 I had been given access to this team, I can only view and export the parts. I want to move this whole library into an offline environment, but it's very time-consuming going into each folder and manually selecting the parts then exporting them. Can you please tell me if I have a more time-efficient option?