Welcome to the Onshape forum! Ask questions and join in the discussions about everything Onshape.
First time visiting? Here are some places to start:
Looking for a certain topic? Check out the categories filter or use Search (upper right).
Need support? Ask a question to our Community Support category.
Please submit support tickets for bugs but you can request improvements in the Product Feedback category.
Be respectful, on topic and if you see a problem, Flag it.
If you would like to contact our Community Manager personally, feel free to send a private message or an email.

Making Stringer Notches
kunal_bachim
Member
Posts: 3
✭
I'm making a model RC plane and need help with making the fuselage. I want to make a structure similar to this with stringers notched into the formers/bulkheads: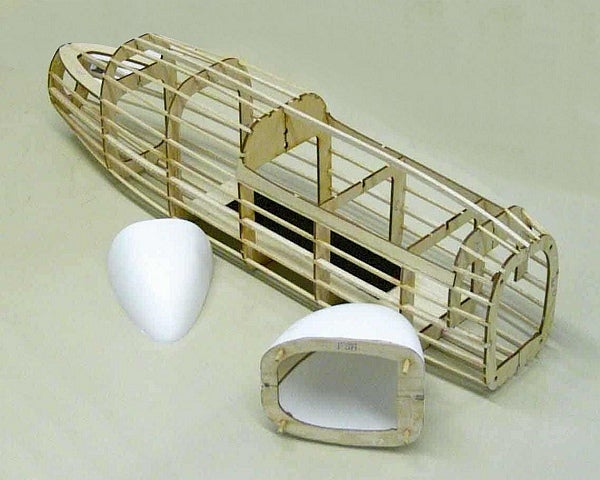 This is how my structure currently looks like:
I'm using the following steps currently:
1. Start a sketch on the first former and sketch the projection of the stringers in the desired locations along the perimeter.
2. Define dimensions of the width and depth of cut for each stringer notch in the former.
3. Extrude this sketch to cut out notches in the first former.
4. Sketch on the next former using the first sketch as a reference then extrude and cut out the notches in the second former.
5. Repeat steps 1-3 for each former
Constraints for making the notches are:
1. A straight stick of wood is used for each stringer so notches must accommodate that.
2. Notch depth on each former must be constant. 
This method seems to be repetitive and time-consuming. Can someone suggest a better method to go about it?