Welcome to the Onshape forum! Ask questions and join in the discussions about everything Onshape.
First time visiting? Here are some places to start:
Looking for a certain topic? Check out the categories filter or use Search (upper right).
Need support? Ask a question to our Community Support category.
Please submit support tickets for bugs but you can request improvements in the Product Feedback category.
Be respectful, on topic and if you see a problem, Flag it.
If you would like to contact our Community Manager personally, feel free to send a private message or an email.

CloudMilling - Full-Cloud CAM Solution
michael_22
Member
Posts: 6
✭✭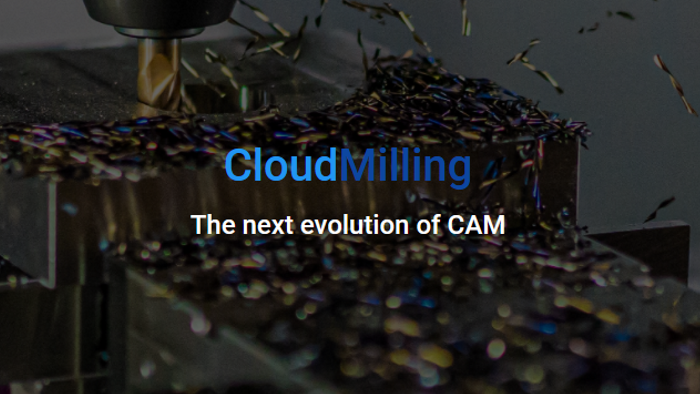 CloudMilling was created to democratize and modernize CAM. For too long, the market has been dominated by systems that are either out of reach, via monetary or other means, or are inadequate for the job.
We believe that anyone, and everyone, from hobbyists and students to professional engineers working at multi-billion dollar conglomerates should have access to the same CAM system.
In the same way, CloudMilling was also built to utilize the most used platform in the world: Mobile devices. Imagine using CAM at the machine to tweak the parameters in case you want to cut a job on a different machine, or with different stock. The possibilities are endless.
Cloud-Based Solution - Use CloudMilling anywhere on any platform that has a browser, even on your mobile device. No need for expensive workstations.
Multi-Axis Machining - From 2-Axis to 5-Axis, CloudMilling can machine any job with its cutting-edge tool paths.
No Compromises - From hobbyists to professionals, CloudMilling can be used by anyone, without compromising expert features.
Zero Maintenance - With no hardware or licensing requirements, CloudMilling eliminates the use of license files, or dongles, and reduces the need for IT support.
Onshape Integration - Machine your Onshape parts easily with CloudMilling's full integration.