Welcome to the Onshape forum! Ask questions and join in the discussions about everything Onshape.
First time visiting? Here are some places to start:
Looking for a certain topic? Check out the categories filter or use Search (upper right).
Need support? Ask a question to our Community Support category.
Please submit support tickets for bugs but you can request improvements in the Product Feedback category.
Be respectful, on topic and if you see a problem, Flag it.
If you would like to contact our Community Manager personally, feel free to send a private message or an email.

Inserted Construction Plane Rotates Itself About Major Axis?
Nicole_Esposito
Member
Posts: 2
✭
Long story short, I'm trying to create a skeleton model for the range of motion of a joint using a master sketch, but I'm having issues with one specific reference plane. I have the joint angle configured with a variable, and then a plane normal to the rotated endpoint of the joint.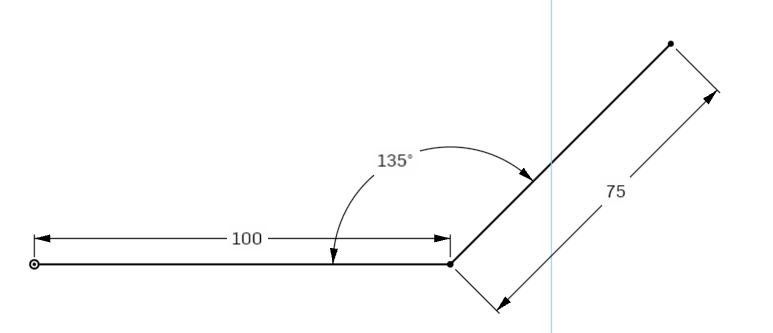 However, I've found that, when I rotate the joint past -45 degrees, the normal plane reorients itself by 90 degrees about the major axis.
I have tried about everything I can to get around this, but I can't seem to escape it. I'm open to any work-around. I've tried re-dimensioning the angle, referencing the plane to a mate connector locked in the correct orientation, and creating 3-point planes (see the linked document below for how I did each). I also fiddled around with other possible solutions when I first encountered the problem, though at this point I don't remember exactly what I tried, just that none of them prevented the plane rotation. Nothing works. No matter what, when I rotate the joint beyond -45 degrees, the plane flips. Is this a bug? Or OnShape making some ease-of-use assumption that's making my specific situation difficult? Any ideas how to get around it?
https://cad.onshape.com/documents/02d2156fcd113cbca4b2a857/w/25534ff8a797c67f9c2322cb/e/2be7d990d7151957778a0662?configuration=Angle%3D-0.7853981633974483%2Bradian