Welcome to the Onshape forum! Ask questions and join in the discussions about everything Onshape.
First time visiting? Here are some places to start:
Looking for a certain topic? Check out the categories filter or use Search (upper right).
Need support? Ask a question to our Community Support category.
Please submit support tickets for bugs but you can request improvements in the Product Feedback category.
Be respectful, on topic and if you see a problem, Flag it.
If you would like to contact our Community Manager personally, feel free to send a private message or an email.

Onshape Benchmark (UNOFFICIAL) - Fill out to see your results!
MichaelPascoe
Member
Posts: 1,554
PRO
This is the Unofficial Onshape Benchmark. This was created so that we can compare our systems and see which ones are the very best for Onshape. There are several types of results; the "Open Division" is for everyone to participate in, the "Closed Division" will be strict tests where only one variable is changing at a time in order to obtain pure data. I would love to add more entries to the open division is anyone is willing to participate. 
Your benchmark sheet includes a live chart which is linked to the Open Division records.
If you send me your Benchmark sheet, I will add it to the records!
Results
Up to date results for the Open Division can be found here. This will be updated as more records are posted in this discussion. 
Open Division - Onshape Benchmark - Results
Closed Division - Onshape Benchmark GPU - Results
Special thanks to:
@alnis
for providing the assembly studio
@Jason_S
for walking me through Onshape technical info
@JD
 for letting me use those graphics cards for the GPU tests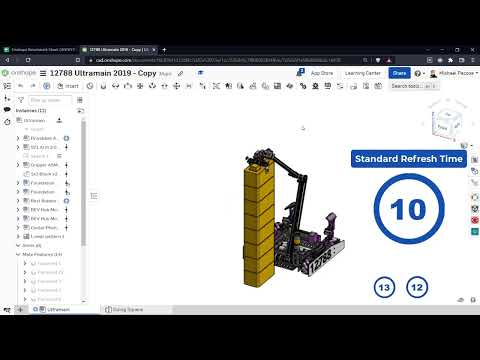 https://www.youtube.com/watch?v=SzhkG_qmItc
Tagged: