Welcome to the Onshape forum! Ask questions and join in the discussions about everything Onshape.
First time visiting? Here are some places to start:
Looking for a certain topic? Check out the categories filter or use Search (upper right).
Need support? Ask a question to our Community Support category.
Please submit support tickets for bugs but you can request improvements in the Product Feedback category.
Be respectful, on topic and if you see a problem, Flag it.
If you would like to contact our Community Manager personally, feel free to send a private message or an email.

How can I make two remove extrudes that overlap
melodie_glasser
Member
Posts: 3
EDU
Hi, I'm very new to 3D design, so I'm probably going about this the wrong way, but how can I have two overlapping remove extrudes that lead to a connected region?
In this cylinder, I want to have two tunnels that lead to the center.  In the center, I want them to join with a recessed region, that does not go all the way through this main cylinder, however, when these removals overlap, there's an error.
https://cad.onshape.com/documents/55f382d0617a3378766cbb63/w/cdfa49ae5deb43f17c5e008b/e/f1d973ff2c2325828f65f509?renderMode=0&uiState=627c1b65457b57023032418f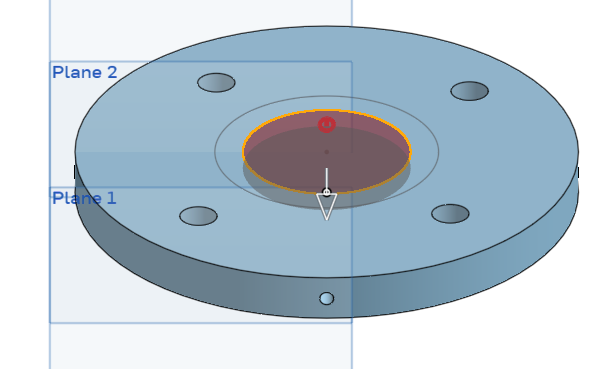 Thanks!