Welcome to the Onshape forum! Ask questions and join in the discussions about everything Onshape.
First time visiting? Here are some places to start:
Looking for a certain topic? Check out the categories filter or use Search (upper right).
Need support? Ask a question to our Community Support category.
Please submit support tickets for bugs but you can request improvements in the Product Feedback category.
Be respectful, on topic and if you see a problem, Flag it.
If you would like to contact our Community Manager personally, feel free to send a private message or an email.

Weird infill when exporting to Cura
ZAPT_USER_1
Member
Posts: 4
PRO
Howdy. I've got a part:
That's showing up in Cura like this:
That yellow is infill, not support. I think Cura sees some kind of surface at the top of the part. Wall and top/bottom thickness is .8mm and there's 2 walls and 3 top/bottoms. I think this plane may be to blame but it could be any of the other elements highlighted (or something else entirely):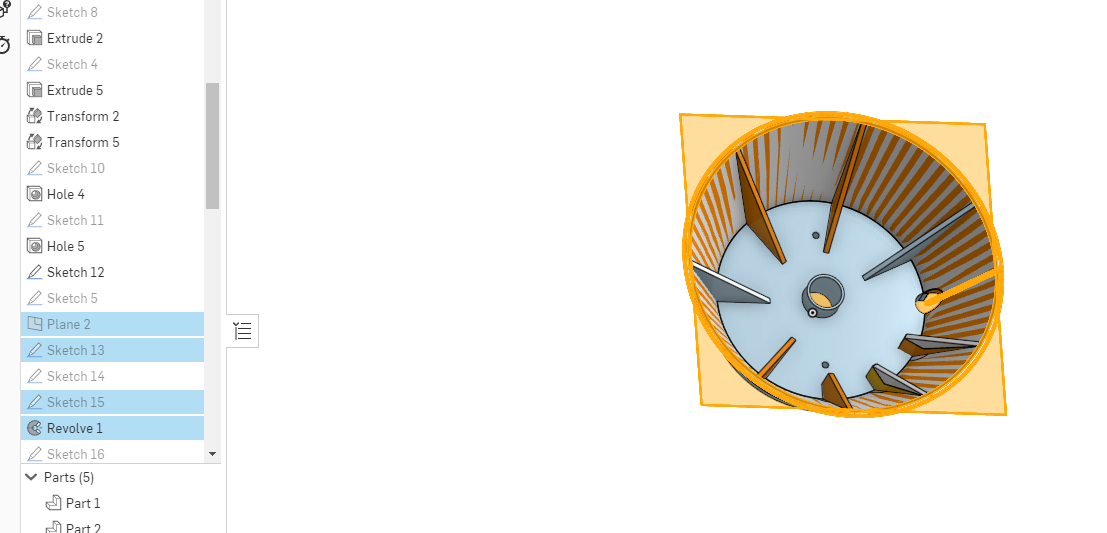 Sketch 15 is what's being revolved to create the "wall" of this part. You can see it highlighted, it's vertical relative to the flat circular bottom. 
Full disclosure, I'm on day 7 of OnShape and I know this part is a bit of a mess. 
Any advice on why or how to fix? Appreciate the help in advance.
Tagged: