Welcome to the Onshape forum! Ask questions and join in the discussions about everything Onshape.
First time visiting? Here are some places to start:
Looking for a certain topic? Check out the categories filter or use Search (upper right).
Need support? Ask a question to our Community Support category.
Please submit support tickets for bugs but you can request improvements in the Product Feedback category.
Be respectful, on topic and if you see a problem, Flag it.
If you would like to contact our Community Manager personally, feel free to send a private message or an email.

New video: Your CAD should suck!
Evan_Reese
Member
Posts: 1,598
PRO
It really should (sometimes). For a long time I've been wanting to make an explainer video about a concept we use at
Ovyl
 that we call the 3 Levels of CAD. We use it extensively to make sure everyone is putting the appropriate time and effort into each model which changes depending on how much design clarity you have. This isn't a "CAD modeling" so much as a "CAD thinking" tutorial. Hope it's helpful!
Let me know what you think? By the way, an active comments section in Youtube definitely helps with video rankings, so it's my preferred spot to chat about the ideas in the video, but here's good too.
Here's the video.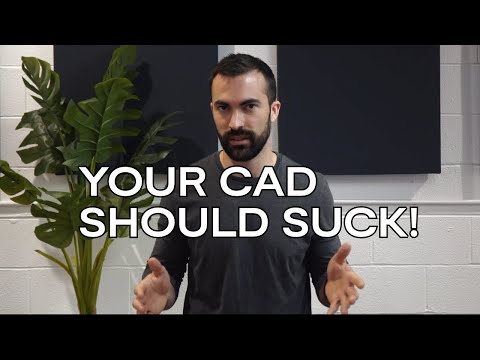 Evan Reese / Principal and Industrial Designer with Ovyl
Website: ovyl.io