Welcome to the Onshape forum! Ask questions and join in the discussions about everything Onshape.
First time visiting? Here are some places to start:
Looking for a certain topic? Check out the categories filter or use Search (upper right).
Need support? Ask a question to our Community Support category.
Please submit support tickets for bugs but you can request improvements in the Product Feedback category.
Be respectful, on topic and if you see a problem, Flag it.
If you would like to contact our Community Manager personally, feel free to send a private message or an email.

Reference Manager errors
jim_wilson436
Member
Posts: 23
PRO
We frequently encounter the following error in our hierarchy of models. The Reference Manager erroneously reports that a new version for some part is available. If you navigate to the part in question and hover over it, the following text appears: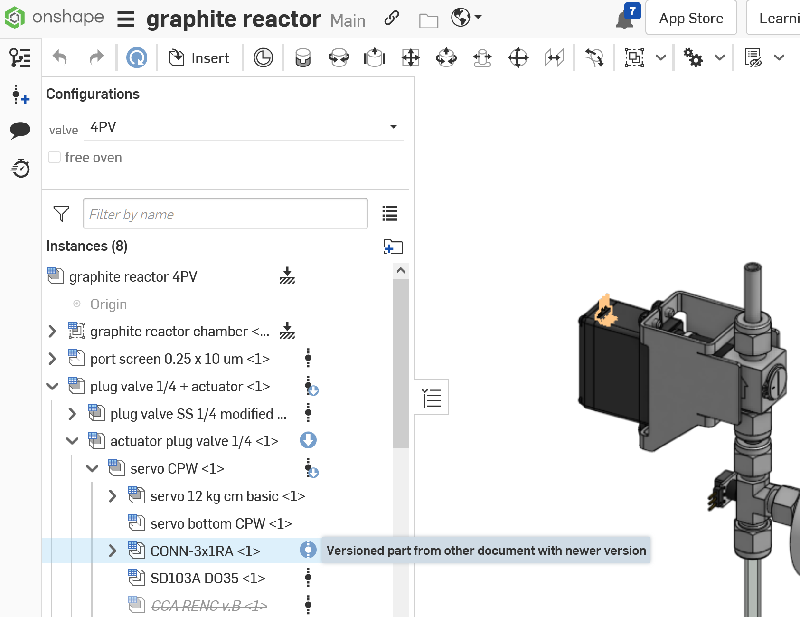 The Reference Manager concluded that the document containing the part "CONN-3x1RA" has a newer version. "Newer" meaning later than the version from which the part was inserted or previously updated to. That conclusion is incorrect, as can be seen by opening the linked document, which reveals the version from which the part was inserted (or last updated)--and this shows that there is no version newer; the latest one is linked.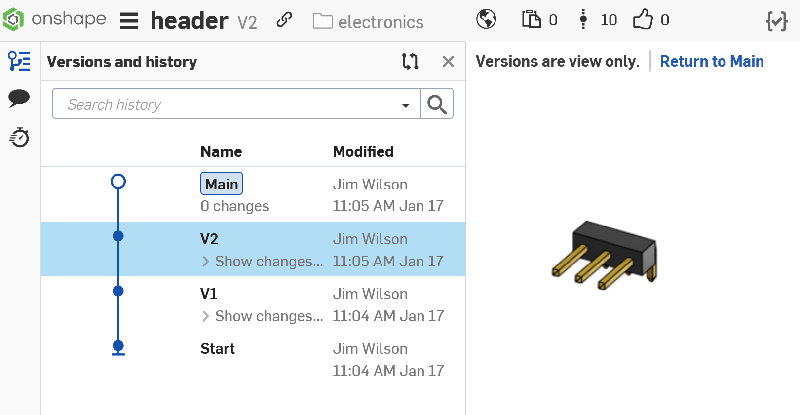 The error is particularly vexing because it prevents using the Reference Manager's Update All function to propagate updates to lower assemblies or parts. It produces an endless loop of automatically created new versions containing no changes. Instead, to propagate new work into the assembly hierarchy, we have to meticulously wade through every linked element of every part and sub-assembly, from the bottom up, and selectively update only the references which actually contain changes.

Can something please be done to fix this?
Pinning references to specific versions or ignoring the Reference Manager's "new version available" indicators are not good alternatives.
On the other hand, as a workaround, it would be helpful if the Reference Manager could somehow expose the condition that caused it to conclude a new version exists (or is needed). That might at least give the user a hint toward finding an alternative structure that avoids the error.
Cheers!
Jim