Welcome to the Onshape forum! Ask questions and join in the discussions about everything Onshape.
First time visiting? Here are some places to start:
Looking for a certain topic? Check out the categories filter or use Search (upper right).
Need support? Ask a question to our Community Support category.
Please submit support tickets for bugs but you can request improvements in the Product Feedback category.
Be respectful, on topic and if you see a problem, Flag it.
If you would like to contact our Community Manager personally, feel free to send a private message or an email.

How do I fix the rotation behavior?
matthias_hryniszak
Member
Posts: 5
✭
Check this out: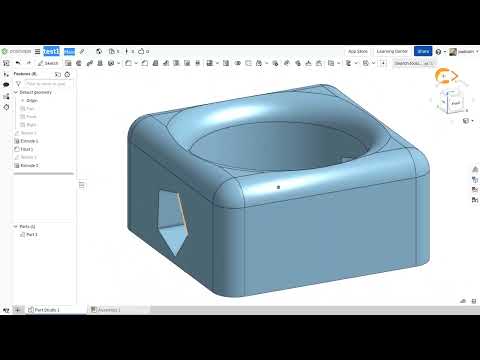 https://youtu.be/6sIN9joZNPQ
My brain is completely incompatible with what is being considered default behavior for view manipulation. The only app that does it right is Tinkercad. How can I make Onshape behave like Tinkercad? Above all, how can I make the part not run away when I want to look at it from a different angle? It's so extremely frustrating....