Welcome to the Onshape forum! Ask questions and join in the discussions about everything Onshape.
First time visiting? Here are some places to start:
Looking for a certain topic? Check out the categories filter or use Search (upper right).
Need support? Ask a question to our Community Support category.
Please submit support tickets for bugs but you can request improvements in the Product Feedback category.
Be respectful, on topic and if you see a problem, Flag it.
If you would like to contact our Community Manager personally, feel free to send a private message or an email.

Making something useful
I can't do it. I thought I could finish my design without bitch'n, but I can't do it.
1.
Why do imported bodies have split faces. Is this the granite kernal? Also, can I control the tessellation? Looks like I'm designing a stop sign.
The measure tool needs to give me a radius, not a length. And also, please add the entity type:"arc". I can't tell what I'm working with, is this an arc or did it slammed down into a spline?
2.
I like the behavior of selecting regions for extrusions. I understand that to cut like in the past, I have to select sketch10 from the feature list, that's the only way to select the entire sketch which is fine by me once I know that. This is a learned behavior and should be add to the manual with examples. The cool thing is that I added regions as I added sketch slots and everything updated nicely. I like it. The naming in the dialog is confusing and I believe "regions of sketch 10" is more appropriate. What are they faces or regions? Pick one. Please remove 'preview panel' and 'final button' as they are useless.
3.
Check out the 0 degrees and it's not blowing up, way cool! Also look at the -155 degrees, love that too!
4.
See the green checkmark way up toward the upper left? How about putting one next to input box with the number 30 in it? Entering a value could be easier.
5.
I know the answer to this one. How about a slot option? When offsetting construction geometry, make me a slot.
6.
Perpendicular and Normal are the same thing. If screen real estate is so important, then one must go. I think more people understand what perpendicular means so keep this. Don't tell me ones between 2 vectors and the others between a vector and a curve. Look at your selection list and do the right thing. You don't need them both.
7.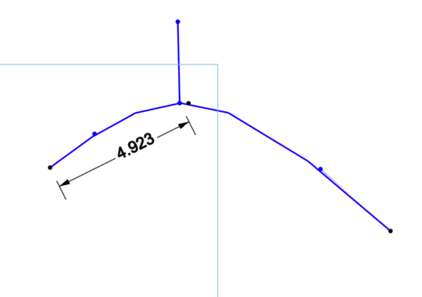 This is cool. A 3 noded spline with a normal vector attached and it's moving from one spline segment to the next without blowing up. Good job.
8.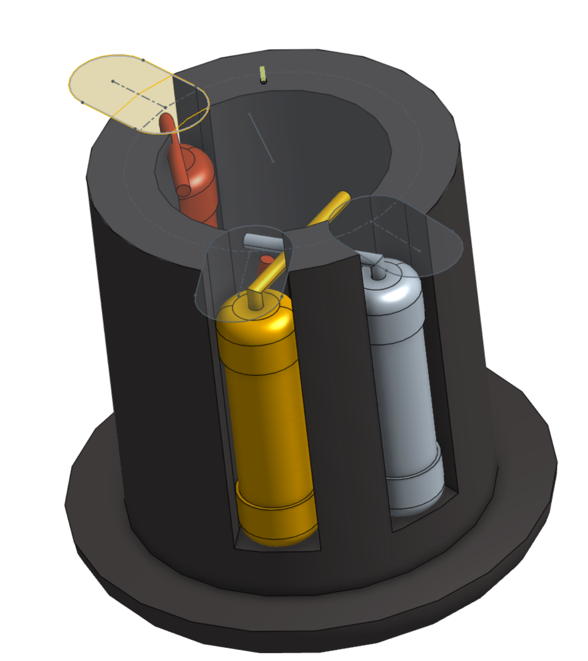 Why can't I pattern regions or move face for regions and then why can't move face and get copied faces. I was looking for a simpler way to pattern the slots without having to create 3 slots. I hate to say, but I would like blocks in a sketch to more easily handle these repetitive situations. Pattern by sketch with clocking?
I feel much better now, bitch'n helps.