Welcome to the Onshape forum! Ask questions and join in the discussions about everything Onshape.
First time visiting? Here are some places to start:
Looking for a certain topic? Check out the categories filter or use Search (upper right).
Need support? Ask a question to our Community Support category.
Please submit support tickets for bugs but you can request improvements in the Product Feedback category.
Be respectful, on topic and if you see a problem, Flag it.
If you would like to contact our Community Manager personally, feel free to send a private message or an email.

What am I not understanding (equal constraint 2 lines cannot be solved)
james_sleeman
Member, Developers
Posts: 19
✭✭
Constraints have been driving me crazy lately, sometimes you add what I would think to be a valid and innocuous constraint and BAM everything goes overdefined/unsolved, even if that constraint is exactly what is already pictured.  
For example, here is a video showing two lines, of equal length, one happens to be horizontal and one vertical.  I remove the dimensions, and instead select them both and mark as equal, they already are equal but I want to ensure they remain so and track each other, but nope, that don't work.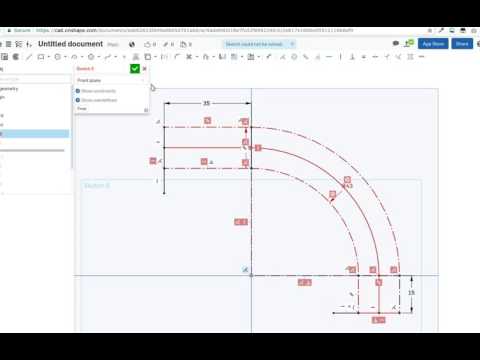 Surely if I add a constraint such as that, it shouldn't error out like that, both lines are unconstrained in length before I try the equality, I can freely grab and drag the free end of either one to make them bigger, or smaller, or whatever, so why can I manually drag them equal, but onshape can't constrain them equal.
This is just one example, I run into this sort of thing so often not just with equality or lines, it's maddening, sometimes even just moving an unconstrained thing will suddenly turn half a sketch red.
Am I missing something here?  Is this a problem that other people are experiencing?