Welcome to the Onshape forum! Ask questions and join in the discussions about everything Onshape.
First time visiting? Here are some places to start:
Looking for a certain topic? Check out the categories filter or use Search (upper right).
Need support? Ask a question to our Community Support category.
Please submit support tickets for bugs but you can request improvements in the Product Feedback category.
Be respectful, on topic and if you see a problem, Flag it.
If you would like to contact our Community Manager personally, feel free to send a private message or an email.

Cannot extrude up to face problem
Hi!
Would really appreciate if someone can help.
I'm trying to extrude a sketch up to two curved surfaces in and than remove the surfaces to end up with cylinder like shape.
From some reason I get an error while extruding but I cannot figure why.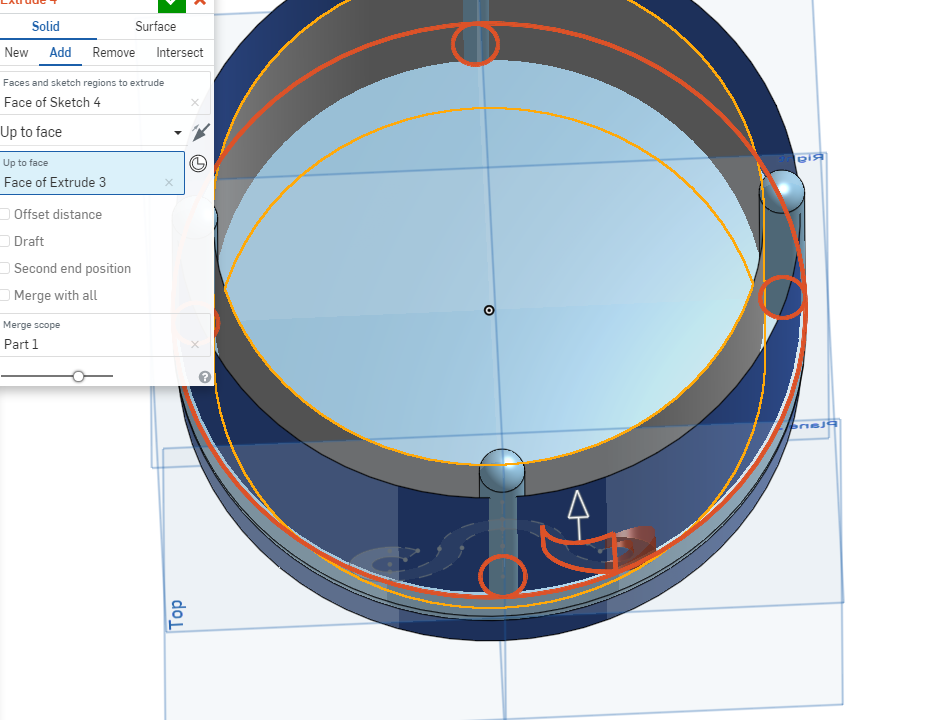 Any ideas?
Thanks a lot!
https://cad.onshape.com/documents/5fa5d6d098f26e7ce7bfee26/w/74a18b94219b5963711e9f95/e/c95cfbfa5237491231f054e2