Welcome to the Onshape forum! Ask questions and join in the discussions about everything Onshape.
First time visiting? Here are some places to start:
Looking for a certain topic? Check out the categories filter or use Search (upper right).
Need support? Ask a question to our Community Support category.
Please submit support tickets for bugs but you can request improvements in the Product Feedback category.
Be respectful, on topic and if you see a problem, Flag it.
If you would like to contact our Community Manager personally, feel free to send a private message or an email.

Connecting rotation of a shaft to a gear.
peter_golton
Member
Posts: 2
✭
Hello,
I'm near the end of a project to make a gear assembly but having the following problem. I've created a shaft which rotates perfectly withe the revolute mate. I can add the 15 tooth gear so that the spline and shaft mesh but the gear will not rotate. If I add a revolute mate to the gear instead,  it will rotate but not the shaft. How can I link the motion of one part to the other please? Many thanks.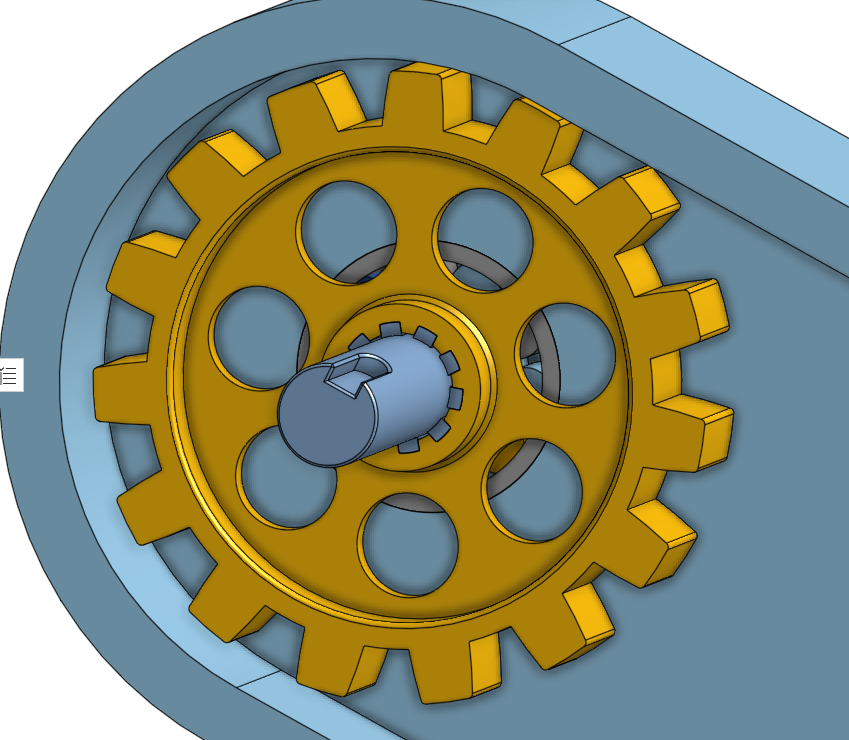 https://cad.onshape.com/documents/89df290326e8e2dafda22ad3/w/3da3d426a810cf088c5cca88/e/51f86caeacf668822846484f
Tagged: