Welcome to the Onshape forum! Ask questions and join in the discussions about everything Onshape.
First time visiting? Here are some places to start:
Looking for a certain topic? Check out the categories filter or use Search (upper right).
Need support? Ask a question to our Community Support category.
Please submit support tickets for bugs but you can request improvements in the Product Feedback category.
Be respectful, on topic and if you see a problem, Flag it.
If you would like to contact our Community Manager personally, feel free to send a private message or an email.

Sketch distance cannot resolve
gauthier_östervall
Member
Posts: 63
✭
I am trying to use the distance tool to constraint a sketch.
Here is the blue line in my sketch, I am focusing on the top one. Manually movable: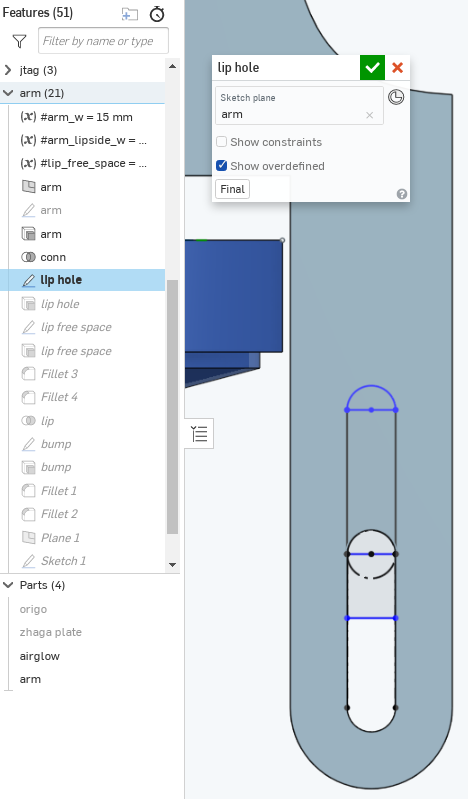 Fixing the length with the distance tool:
When I try to change the length by entering a distance, the sketch becomes unresolved.
I don't understand why I can manually move the line to approximately where I want it, but not assign a length with the distance tool.
Here is the project.
What is going on?
EDIT: interestingly, it works if I remove the half circle. I don't understand why that half circle is blue to begin with, it's not movable after fixing the distance (in the picture with 8.91 above).