Welcome to the Onshape forum! Ask questions and join in the discussions about everything Onshape.
First time visiting? Here are some places to start:
Looking for a certain topic? Check out the categories filter or use Search (upper right).
Need support? Ask a question to our Community Support category.
Please submit support tickets for bugs but you can request improvements in the Product Feedback category.
Be respectful, on topic and if you see a problem, Flag it.
If you would like to contact our Community Manager personally, feel free to send a private message or an email.

Designing laser cut finger joints by hand is tedious. Here's how to automate it! (tutorial)
It's no fun spending hours manually making tabs for laser cut (or CNC router cut) finger joints, only to have them break when a model parameter changes. Fortunately, with Onshape, we have some awesome FeatureScript-based solutions, so I made a tutorial to demo/show how to use them! I'm using
@lemon1324
's "
Laser joint
" and "
Auto layout
" FeatureScripts. Huge thanks for making such awesome automations!
Link to the tutorial: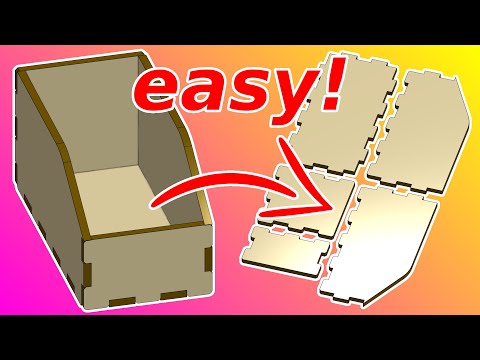 https://youtu.be/YPoJ484-7tI
If you have any questions, feedback, or video/tutorial ideas, please let me know! Also, I'm planning on trying to make Onshape tutorials Monday/Wednesday/Friday. What would be an appropriate frequency/amount to post them to this forum? I really don't want to spam/clog things up/annoy anyone! I'm happy posting none at all, one a week, a "weekly digest," or each one as it comes out, or something else, just let me know.
Link to the final public document: 
https://cad.onshape.com/documents/911c7d4c83c10390d2f023d5/v/ef952579db9528bbe57e12be/e/aa4fee8b5651082d4d436e1c