Welcome to the Onshape forum! Ask questions and join in the discussions about everything Onshape.
First time visiting? Here are some places to start:
Looking for a certain topic? Check out the categories filter or use Search (upper right).
Need support? Ask a question to our Community Support category.
Please submit support tickets for bugs but you can request improvements in the Product Feedback category.
Be respectful, on topic and if you see a problem, Flag it.
If you would like to contact our Community Manager personally, feel free to send a private message or an email.

First Ever Onshape Design Competition Winners 2021!
Domenico_DiMare
Member, Onshape Employees
Posts: 85

Congratulations to our Onshape Design Competition winners!
Teams were challenged with designing and implementing a system using a robot arm to improve their work-from-home setup. Thank you to all 200 participants who submitted entries!
WINNER!
Congratulations Alnis, Evan, and Michael on your "Raptor 6D Haptic Input" system!
Check out their winning design:
https://cad.onshape.com/documents/1ca794d945877574cdcfe39d/v/eca29f5139e9282b39e58aac/e/eb49e3f41a78cce6e0b5ac51
@alnis_smidchens
@Evan_Reese
@MichaelPascoe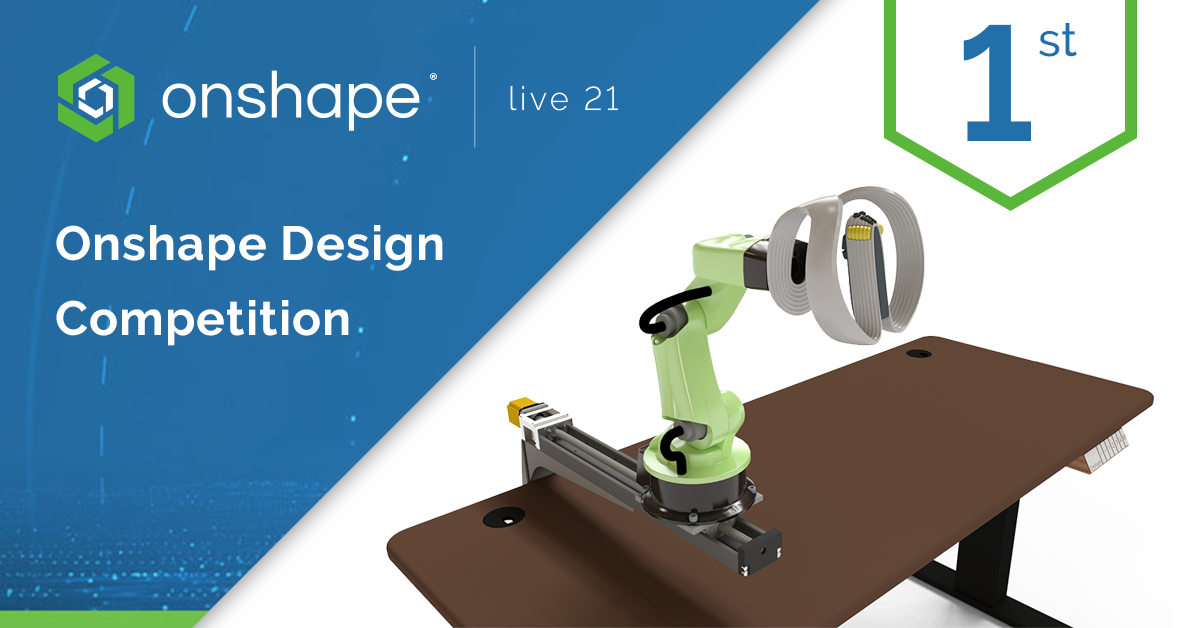 Second place
goes to Team EWCP! Congratulations on your innovative design, the "End Effector Claw".
Check out their work here:
https://cad.onshape.com/documents/621eb349a1affa51c437c622/v/aa12dbb87eaf82e2279f45f7/e/7d9dedf03f2191d54a611950
Third place
goes to GrupoA Share Horizons Club and their awesome robot hand!
Check out their design here:
https://cad.onshape.com/documents/f76c01db980ea2891d8a3822/v/8c4d6e5e22a5537caddd7ed8/e/49b296792052f7e7e8a10f96
Tagged: