Welcome to the Onshape forum! Ask questions and join in the discussions about everything Onshape.
First time visiting? Here are some places to start:
Looking for a certain topic? Check out the categories filter or use Search (upper right).
Need support? Ask a question to our Community Support category.
Please submit support tickets for bugs but you can request improvements in the Product Feedback category.
Be respectful, on topic and if you see a problem, Flag it.
If you would like to contact our Community Manager personally, feel free to send a private message or an email.

Create joint with only one pin
Zak
Member
Posts: 6
✭
Hi every one,
I'm designing a lamp as you can check on the following documment : 
https://cad.onshape.com/documents/7bf75b96dc1837fe8ac50359/w/1ae12706b3cfe0dcf0960a6d/e/084cc1d6c7d60a8b8912e586
I want to create joints between all the pieces of my working in a way that I'll be able to regroupe them once they are cutted.
So I need a joint with only one pin open on one side (see pictures below)
I'm using Laser Joint feature, but I'm not able to configure it that way. Could you please advice ?
what Laser joint is generating :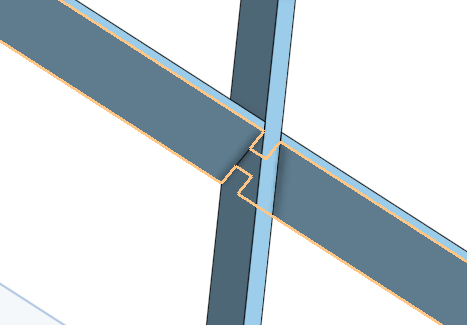 what I'm looking for :