Welcome to the Onshape forum! Ask questions and join in the discussions about everything Onshape.
First time visiting? Here are some places to start:
Looking for a certain topic? Check out the categories filter or use Search (upper right).
Need support? Ask a question to our Community Support category.
Please submit support tickets for bugs but you can request improvements in the Product Feedback category.
Be respectful, on topic and if you see a problem, Flag it.
If you would like to contact our Community Manager personally, feel free to send a private message or an email.

New Feature: Linear Pattern Plus
Evan_Reese
Member
Posts: 2,033
PRO
I've been wanting this one for a while, so I finally got around to making it! This is riff on the native Linear Pattern feature that adds arrow manipulators, options for patterning based on total length or referencing other geometry. It also adds a third direction to the pattern. Enjoy it and let me know what you end up using it for!
Go get it here:
https://cad.onshape.com/documents/1196579d97167d7a348652a9/v/1c9b35be187e7992fe9815d7/e/3e9783cad47053c2abb99ce0
Watch the 10-minute video tour here for details: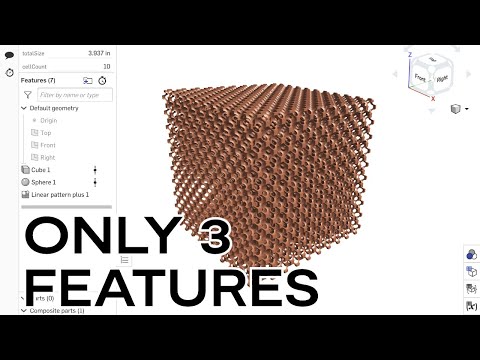 https://youtu.be/tQbTv60SVL4
Evan Reese / Principal and Industrial Designer with Ovyl
Website: ovyl.io