Welcome to the Onshape forum! Ask questions and join in the discussions about everything Onshape.
First time visiting? Here are some places to start:
Looking for a certain topic? Check out the categories filter or use Search (upper right).
Need support? Ask a question to our Community Support category.
Please submit support tickets for bugs but you can request improvements in the Product Feedback category.
Be respectful, on topic and if you see a problem, Flag it.
If you would like to contact our Community Manager personally, feel free to send a private message or an email.

Pattern
Piotr_Posmyk
Member
Posts: 2
✭
I have a question about the Linear pattern feature.
I found an interesting video on Youtube: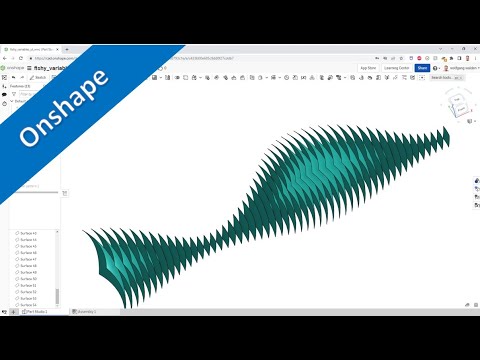 I created a similar part:
https://cad.onshape.com/documents/28b6a17ea0fde5adff45fd89/w/a0615eb10d678a5ed5610847/e/79dd9cd61e010ab4aa0d6a71
Could someone explain it:
Why the formed array is not symmetrical about the X-Y plane? In the sketch of Revolve feature there is symmetry with respect to X-axis, why this symmetry is not maintained in the sketches of Pattern's instances? The symmetry of the array with respect to X-Z is maintained.