Welcome to the Onshape forum! Ask questions and join in the discussions about everything Onshape.
First time visiting? Here are some places to start:
Looking for a certain topic? Check out the categories filter or use Search (upper right).
Need support? Ask a question to our Community Support category.
Please submit support tickets for bugs but you can request improvements in the Product Feedback category.
Be respectful, on topic and if you see a problem, Flag it.
If you would like to contact our Community Manager personally, feel free to send a private message or an email.

Creo+ (new SaaS Creo)
nick_papageorge073
Member, csevp
Posts: 545
PRO
2min introductory video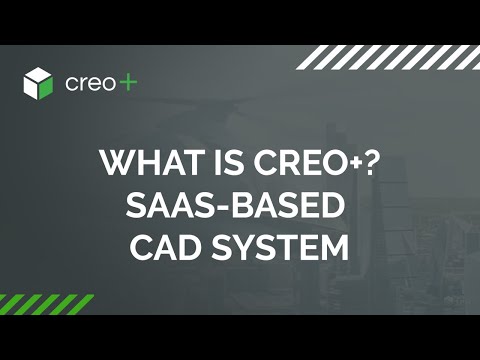 https://youtu.be/YxFgivyuD2E
It seems PTC's other CAD product, Creo, now has a cloud based option called Creo+. I used Creo from from the late 90's through 2021, and liked it a lot. I do like OS better. A few question/comments:
-I wonder how similar or different it is to Onshape (the cloud aspect).
-I see branching and versioning in this video.
-It seems somewhat compatible with local Creo (regular) design files. I wonder how they do syncing.
-Their demo video has it running on an Apple iMac! With the logo hidden, ha ha.
-I wonder if it costs more/same/less than the regular Creo version.
-Did PTC use OS technology to build this? Or was it developed separately?
-Will the two products now compete more directly for sales? I could see a company currently using Creo and considering switching to OS now deciding to go to Creo+ instead.