Welcome to the Onshape forum! Ask questions and join in the discussions about everything Onshape.
First time visiting? Here are some places to start:
Looking for a certain topic? Check out the categories filter or use Search (upper right).
Need support? Ask a question to our Community Support category.
Please submit support tickets for bugs but you can request improvements in the Product Feedback category.
Be respectful, on topic and if you see a problem, Flag it.
If you would like to contact our Community Manager personally, feel free to send a private message or an email.

Exponential horn along spline or collection of edges
mathias_nielsen
Member
Posts: 2
✭✭
Hi.
I am trying to create a model of a back loaded horn speaker.
This basically means calculating a horn shape according to parameters for the speaker and then try to fold this horn in order for it to fit inside a reasonably sized box.
Traditionally this has meant producing cases looking like this:
But since more and more have access to CNC equipment (myself included) a new design have seen wider adoption in the later years: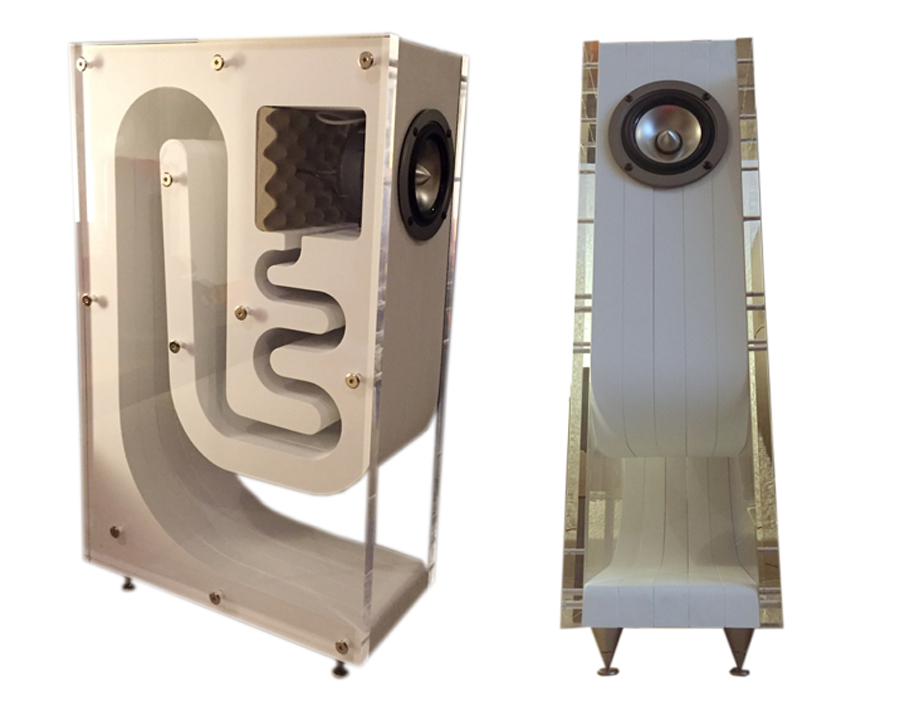 This last one is what I am trying to do.
I have the calculations for the horn down, but it would be nice if I could make onshape do all the hard work by simply having it follow a single spline or a selection of edges and then drawing a line on each side that follows along, but at a distance that increases according to the formulae that I have.
I have tried looking at creating a new feature for this, but I am a little stuck as to which operation will helt me acheive what I want.
Neither sweep nor loft seems to be able to do what I want, even when used from a custom feature script, but I may be wrong.
Tagged: