Welcome to the Onshape forum! Ask questions and join in the discussions about everything Onshape.
First time visiting? Here are some places to start:
Looking for a certain topic? Check out the categories filter or use Search (upper right).
Need support? Ask a question to our Community Support category.
Please submit support tickets for bugs but you can request improvements in the Product Feedback category.
Be respectful, on topic and if you see a problem, Flag it.
If you would like to contact our Community Manager personally, feel free to send a private message or an email.

12" macbook
billy2
Member, OS Professional, Mentor, Developers, User Group Leader
Posts: 1,559
PRO
2015/04/19 7:36am created
I'm not an apple fanatic and don't have any apple tattoos, I just like their stuff.
video link
A few weeks ago I became entangled with a group of acad users while visiting a website dedicated to 3D. I was explaining how Onshape is a true cloud product and required no install. To further the discussion I brought up the new 12" macbook and the fact that I could test Onshape at the Apple store before purchasing this new laptop. It's a slower cpu and I wanted to determine if the slower cpu mattered to me. I said I'd post my visit & results on this forum. So here it is.
My local apple store:
I called my local apple store first to see if they had any 12" macbooks on display. They only had slow versions on display.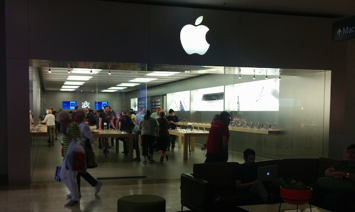 12" Macbook:
This new macbook weights in at 2 lbs which is my number one criteria for choosing a new laptop. I also upgraded to the 1.3g hz model: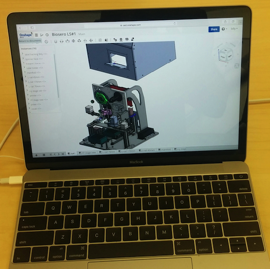 As you can see I walked into the store and logged into my onshape account: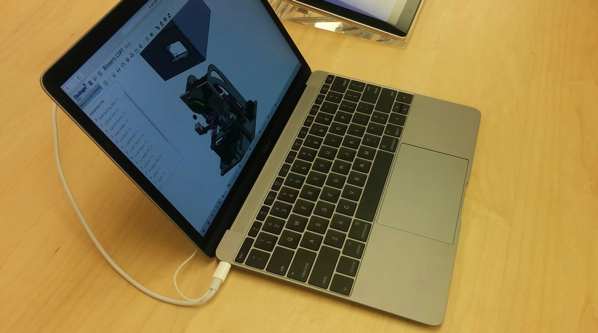 This is just a beautiful piece of work: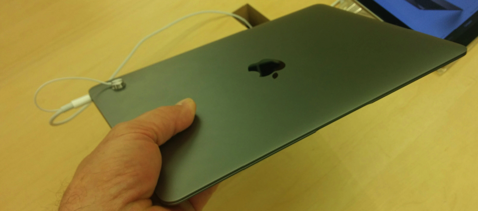 Shade & Spin:
Performance
Since Onshape is a true cloud based program, I'm not sure having the fastest cpu is important. This little laptop handled a fairly large assembly with ease.
Verdict
I bought one.
How can you say no to this:
Tagged: