Welcome to the Onshape forum! Ask questions and join in the discussions about everything Onshape, CAD, maker project and design.
First time visiting? Here are some places to start:
Looking for a certain topic? Check out the categories filter or use Search (upper right).
Need support? Ask a question to our Community Support category.
Please submit support tickets for bugs but you can request improvements in the Product Feedback category.
Be respectful, on topic and if you see a problem, Flag it.
If you would like to contact our Community Manager personally, feel free to send a private message or an email.

Distance constraint "jumps" to wrong reference.
james_sleeman
Member, Developers
Posts: 15
✭
What is going on here? A blank sketch on the surface of an extrude, I draw a horizontal line, and try to add a distance constraint between that line and an edge of the extrude, or a point of the extrude, but it actually adds a constraint between the line and a totally different unrelated point.
I can't get this to work at all.
Ideas?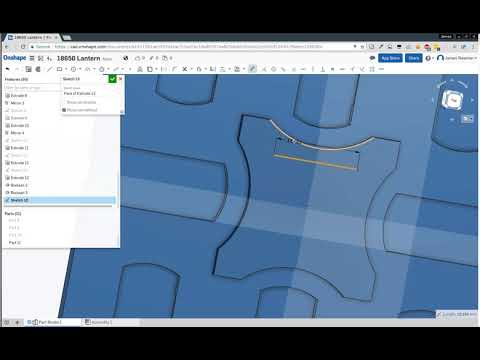 https://cad.onshape.com/documents/a1911501ae3557d4cac31be2/w/18a90557ea805dbb81feb242/e/693cf120452f66ecc2398504