Welcome to the Onshape forum! Ask questions and join in the discussions about everything Onshape.
First time visiting? Here are some places to start:
Looking for a certain topic? Check out the categories filter or use Search (upper right).
Need support? Ask a question to our Community Support category.
Please submit support tickets for bugs but you can request improvements in the Product Feedback category.
Be respectful, on topic and if you see a problem, Flag it.
If you would like to contact our Community Manager personally, feel free to send a private message or an email.

Managing BOM with Onshape and integrated openBoM app
oleg_shilovitsky
Member, Developers
Posts: 129
PRO
I'm happy to share that openBoM integrated cloud app is available on the App Store. 
Here are few resources that can help you to start using openBoM
Getting started with openBoM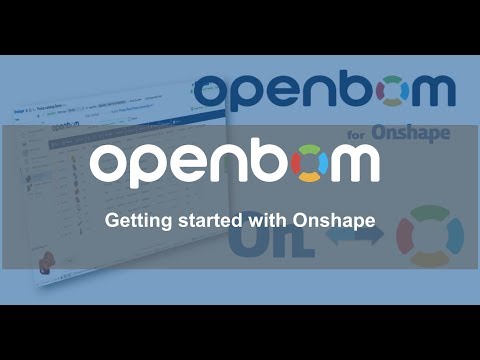 Getting started with openBoM integrated app for existing openBoM users
There are two topics we are actively discussing for the next dev steps: 
1- Created BOM based on part and assembly names (not based on Onshape internal Ids) 
2- openBoM for Onshape drawings
Thank you and look forward for your feedback, questions and comments. 
Best, Oleg
Tagged: