Welcome to the Onshape forum! Ask questions and join in the discussions about everything Onshape.
First time visiting? Here are some places to start:
Looking for a certain topic? Check out the categories filter or use Search (upper right).
Need support? Ask a question to our Community Support category.
Please submit support tickets for bugs but you can request improvements in the Product Feedback category.
Be respectful, on topic and if you see a problem, Flag it.
If you would like to contact our Community Manager personally, feel free to send a private message or an email.

SPLIT SURFACES? PARTS? HOW TO
larry_hawes
Member
Posts: 438
PRO
Can't seem to find a way to split surfaces or parts to achieve a simple goal. Hopefully the video is not too confusing, but I would like end up with 2 parts, the outside shell and the inner piece which I can then thicken, or thicken first? Stumped...
Thanks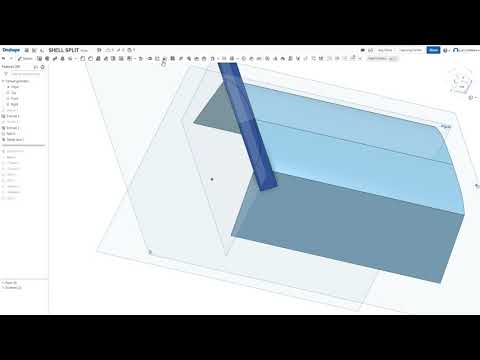 https://cad.onshape.com/documents/8acf41d7601759a3aec23186/w/1d701d0a0218f280501c96e0/e/da4e430afcbd9255e092b2ba