Welcome to the Onshape forum! Ask questions and join in the discussions about everything Onshape.
First time visiting? Here are some places to start:
Looking for a certain topic? Check out the categories filter or use Search (upper right).
Need support? Ask a question to our Community Support category.
Please submit support tickets for bugs but you can request improvements in the Product Feedback category.
Be respectful, on topic and if you see a problem, Flag it.
If you would like to contact our Community Manager personally, feel free to send a private message or an email.

New Video Tutorial: 31 Sketch tips and tricks
Evan_Reese
Member
Posts: 1,976
PRO
I finally got around to finishing up a tips and tricks tutorial all about sketching. Give it a watch and let me know if you didn't learn anything. It's just under 20 minutes even though I felt like I moved fairly quickly. There's just so much to cover!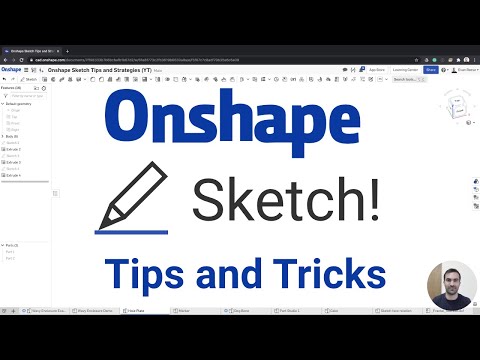 https://youtu.be/Nw1nR_8PIFI
Evan Reese / Principal and Industrial Designer with Ovyl
Website: ovyl.io

Tagged: