Welcome to the Onshape forum! Ask questions and join in the discussions about everything Onshape.
First time visiting? Here are some places to start:
Looking for a certain topic? Check out the categories filter or use Search (upper right).
Need support? Ask a question to our Community Support category.
Please submit support tickets for bugs but you can request improvements in the Product Feedback category.
Be respectful, on topic and if you see a problem, Flag it.
If you would like to contact our Community Manager personally, feel free to send a private message or an email.

How can I edit the required lines in the Exercise: Update Drawing
mark_harless
Member
Posts: 5
✭
I Can't get past step 3 in the Exercise: Update Drawing. I cannot make the required changes to the sketch. For example, the 2 circled lines in this pic need to be moved or deleted: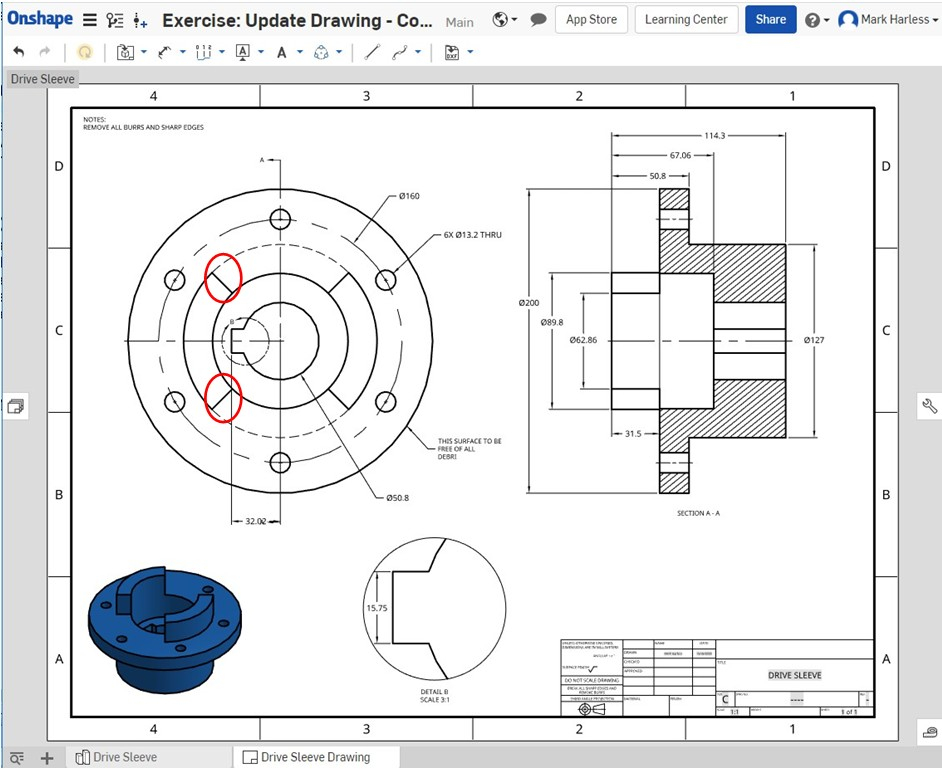 This is not possible with any of the sketch tools.
The required changes are supposed to look like this:
As I attempt to make changes it does not show the light blue box labeled "in Sketch" so maybe I am not accessing the sketch in a way that allows the required edits.
Here is my sketch: 
https://cad.onshape.com/documents/d698c96603e28b3d0f1d4aa4/w/09c878b22f96535481894f05/e/1f9e44febca67990309e0320
What am I missing?
Any help would be appreciated!