Welcome to the Onshape forum! Ask questions and join in the discussions about everything Onshape.
First time visiting? Here are some places to start:
Looking for a certain topic? Check out the categories filter or use Search (upper right).
Need support? Ask a question to our Community Support category.
Please submit support tickets for bugs but you can request improvements in the Product Feedback category.
Be respectful, on topic and if you see a problem, Flag it.
If you would like to contact our Community Manager personally, feel free to send a private message or an email.

New Video: branches and merges without the guesswork
Evan_Reese
Member
Posts: 581
PRO
Hi everyone, I've been wanting to make this video for a while since I've seen so much confusion (including my own) around what branching and merging actually does. After playing around and experimenting with it a lot, I've finally come up with my own way of thinking about it that really makes sense to me, and I hope it can clear it up for anyone who is as confused as I was about it starting out. Let me know what you think!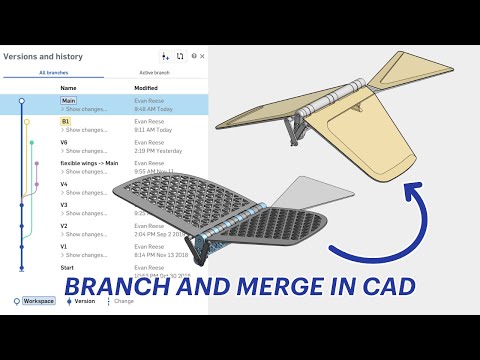 Evan Reese / Principal and Industrial Designer with Fractal
Website: fractalmade.com
Instagram:
@evan
.reese.designs