Welcome to the Onshape forum! Ask questions and join in the discussions about everything Onshape.
First time visiting? Here are some places to start:
Looking for a certain topic? Check out the categories filter or use Search (upper right).
Need support? Ask a question to our Community Support category.
Please submit support tickets for bugs but you can request improvements in the Product Feedback category.
Be respectful, on topic and if you see a problem, Flag it.
If you would like to contact our Community Manager personally, feel free to send a private message or an email.

Improvements to Onshape - May 4th, 2018
cody_armstrong
Moderator, Onshape Employees, Developers
Posts: 204

It's May already and we're here again with an exciting new update for you. We have a lot to cover, so let's dive in.
ASSEMBLY LINEAR PATTERN IN MULTIPLE DIRECTIONS

You can now create Assembly Linear Patterns in multiple directions in a single command.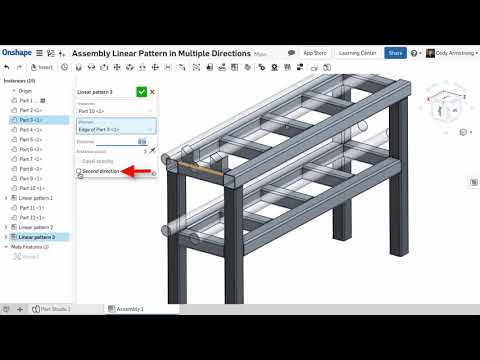 PART NUMBER GENERATOR IMPROVEMENTS

Onshape Professional users can now generate part numbers in the workspace properties dialog as well as in the Simultaneous Bill of Materials flyout. In the past, the ability to automatically generate part numbers was limited to the Release Candidate creation process.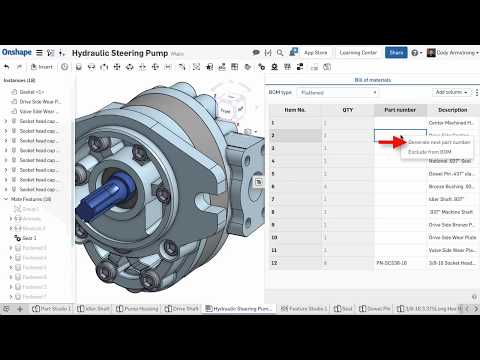 KEYBOARD SHORTCUT FOR SWITCHING BETWEEN RECENTLY OPENED TABS
There is a new keyboard shortcut for switching between recently opened tabs. Press ctrl + spacebar to view recently opened tabs, then press the spacebar again to cycle between the tabs. Let go of the ctrl key to open that tab.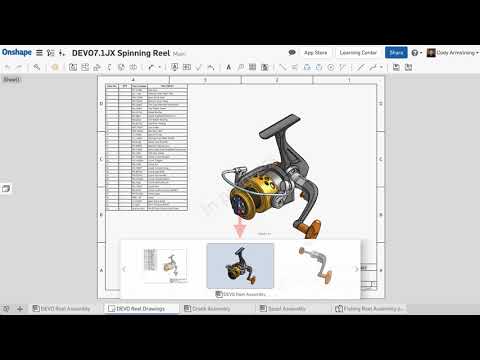 PROPERTY DISPLAY NAME
You will find a new option for "Display Name" when editing your company's properties. This allows you to change the way the property is displayed. For example, changing "Quantity" to be displayed as "QTY."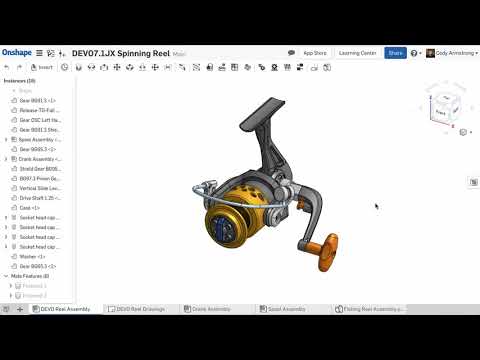 GO TO ITEM IN LIST

If you right-click a part or subassembly that belongs to a nested subassembly, you will see a new option to "Go to item in list." This will expand out the subassembly and highlight your selection in the instance list.
CONFIGURATION NAME IN ASSEMBLY TOOLTIP
A tooltip with configuration details now appears when hovering over parts in the assembly instance list.
DRAWING WATERMARKS

As a company owner or admin, you will find a new option under the Release Management settings to "Show watermark for unreleased drawings." This automatically adds a watermark to all drawings except drawings that are released.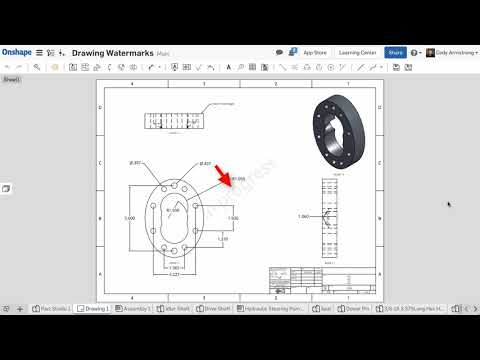 NOTES WITH MULTIPLE LEADERS

Notes in Onshape Drawings can now have multiple leaders. Simply right-click a Note with a leader and choose the option to "Add leader."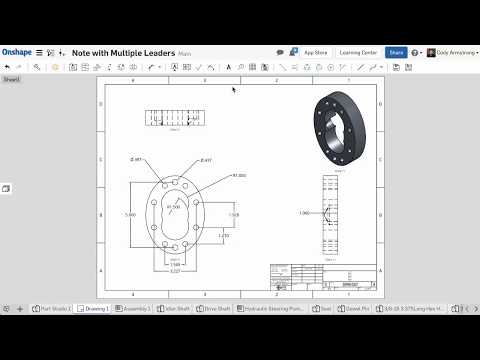 INSERT SURFACES INTO DRAWINGS

You can now insert surfaces into Drawings in Onshape.
Surfaces will now appear as an option when inserting and you have a new filter in the insert dialog to make inserting only surfaces easy.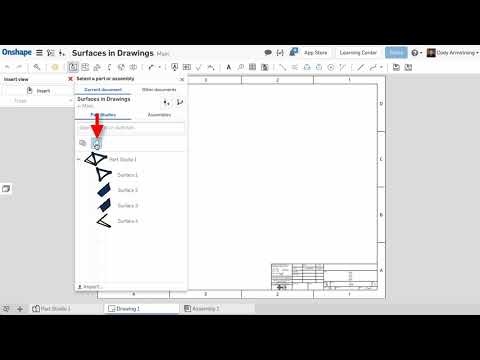 ADDITIONAL NOTE FORMATTING OPTIONS

You now have the option to insert numbered and bulleted lists in Notes in Onshape Drawings. There are also new options for specifying upper and lower case letters.

VIEW FEATURE DIALOGS WHEN SHARED WITH VIEW AND COPY PERMISSIONS

If a Document has been shared with you with
view and copy
permissions, you can now double-click a feature in the feature list and see the details of that feature. This can be helpful for many reasons. One example is now it is possible to review the features and steps of a public Document without creating a copy first. This also means it is now possible to see the parameters of a feature in a version. In the past, you would need to create a branch to do this.
Please take a moment to try out these new features and improvements and leave your comments below. For a detailed list of all the changes in this update, please see the Onshape 
Changelog
.
Remember: 
The updates listed here are now live for all users when creating new Documents and over the next few days these features will also be available in Documents created before the date of this update.