Welcome to the Onshape forum! Ask questions and join in the discussions about everything Onshape.
First time visiting? Here are some places to start:
Looking for a certain topic? Check out the categories filter or use Search (upper right).
Need support? Ask a question to our Community Support category.
Please submit support tickets for bugs but you can request improvements in the Product Feedback category.
Be respectful, on topic and if you see a problem, Flag it.
If you would like to contact our Community Manager personally, feel free to send a private message or an email.

Fender Eliminator
billy2
Member, OS Professional, Mentor, Developers, User Group Leader
Posts: 1,550
PRO
So I got a new set of tires for my BMW and the front fender no longer fits. So....... Good bye front fender.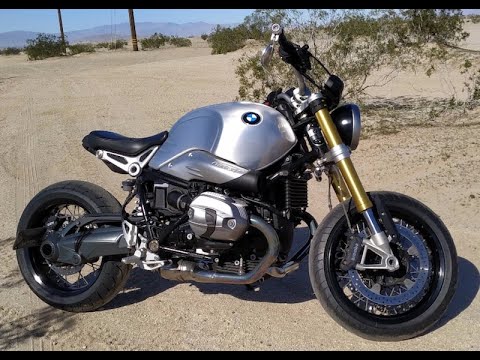 In the video I say a bridge curve is a "3D sketch with a 2D spline" and meant to say a "3D sketch with a 2 noded spline".
Here's the need for a new  BMW R Nine T fender eliminator kit:

I've added it to Rusty Shed
https://rustyshed.com
& ordered a set & should have them in a few days, will post picture after installing.