Welcome to the Onshape forum! Ask questions and join in the discussions about everything Onshape.
First time visiting? Here are some places to start:
Looking for a certain topic? Check out the categories filter or use Search (upper right).
Need support? Ask a question to our Community Support category.
Please submit support tickets for bugs but you can request improvements in the Product Feedback category.
Be respectful, on topic and if you see a problem, Flag it.
If you would like to contact our Community Manager personally, feel free to send a private message or an email.

Need a warning message when creating drawing of a part studio vs. a part
steven_elliott555
Member
Posts: 12
PRO
In this example - I created a drawing by right clicking the part studio from the tab manager to create a drawing (
This particular part studio only had one part
)
After spending a significant amount of time adding drawing details and dimensions - I went back to update the part properties so the information linked back to the drawing would auto-populate.
The information did not carry over because I had created a drawing of a "part studio" and NOT the "part" itself.  (see image below)
Currently there is no means of redirecting your drawing to another source through the "sheet properties" tab and this drawing will ALWAYS look at the "part studio" properties.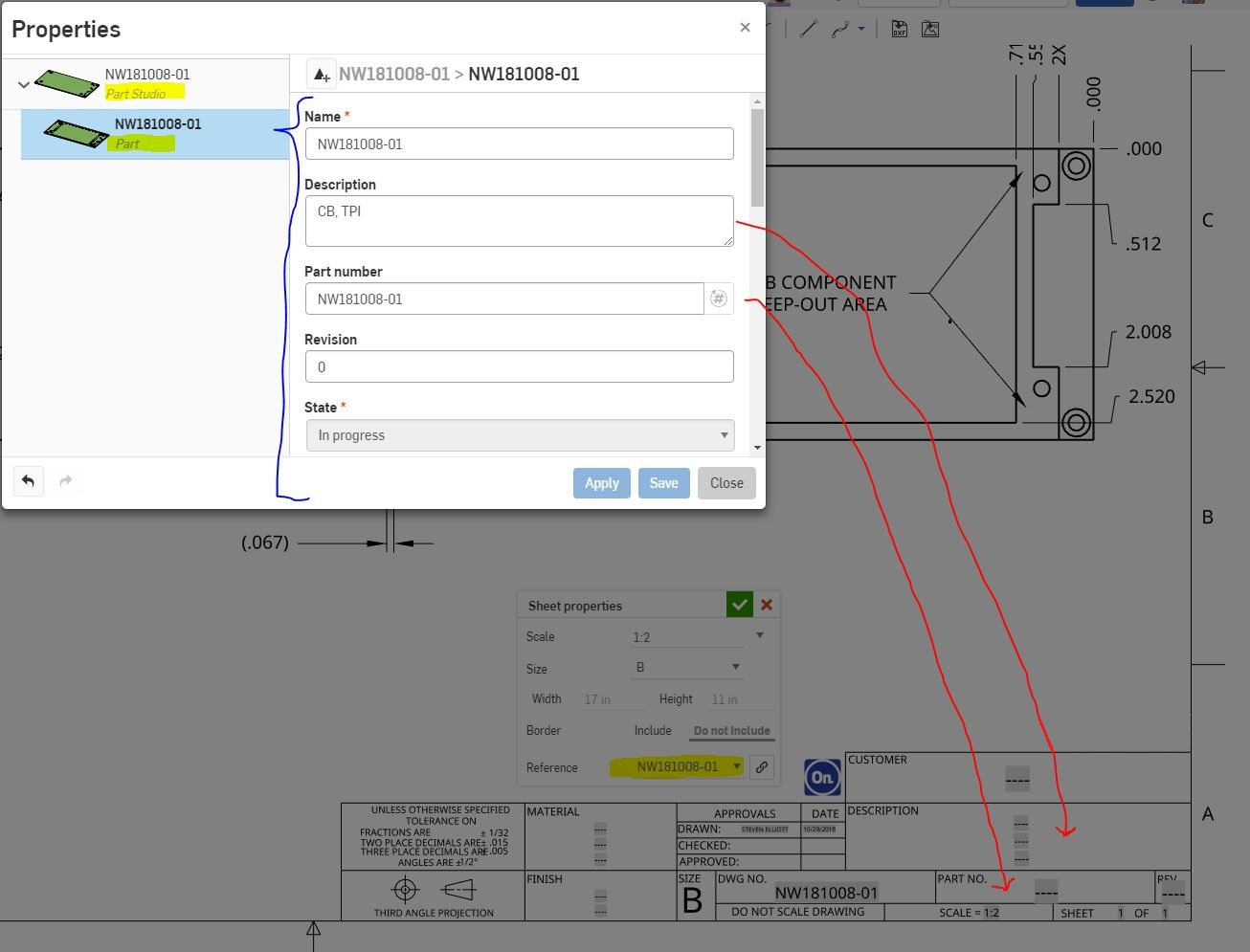 Potential Solutions:
1. There needs to be a warning message that pops up to warn the user that OnShape will tie the drawing to "part studio" and not the "part".  (see image below)
or
2. There needs to a method of redirecting a sheet properties link to another Onshape object.